Tips for Perfect Wedding Photos by TheKnot.com
With commentary by Photographer Jenaae.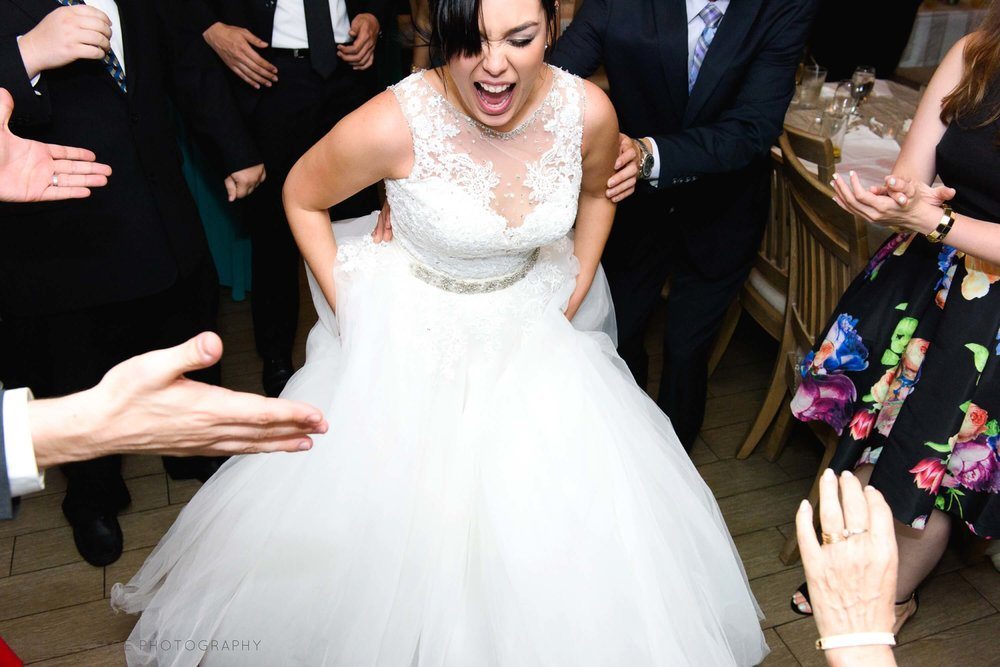 1. Do Your Homework — Early
About a year before your wedding date, start your search by asking recent couples you know for recs and browsing websites and blogs. Look at a few highlight galleries of weddings from each photographer to get a sense of their quality and style. But realize that these are their best clips from multiple weddings, so once you like someone, ask to see a full wedding or two.
We are happy to provide you with a few full real wedding galleries so you can see exactly what you can expect from us from beginning to end!
2. Think Critically
As you review photos, consider key moments you want to capture at your own wedding: Did this shooter get great shots you'd also like? Look for thoughtful compositions and that images and people are in focus (unless they're meant to be grainy). Make sure people look relaxed, and not spooked by the camera.
This is our Jam! We specialize in and take pride in getting all of those special candid moments!
3. Set Up a Meeting
You can't always properly vet a photographer by looks alone. Once you have a short list of people whose work you like — and you've determined they're in your price range and are free on your date — try to set up an in-person or video-chat meeting. You should feel comfortable with this person because they'll be shadowing your every move on your wedding day and interacting with all of your guests.
Super important! We are happy to schedule a chat with you! If you are planning your destination wedding from out of town, we are happy to Facetime or Skype with you!
4. Compare Packages
Ask about what's included in the standard package, plus any additional fees. In particular, find out how many hours of shooting are included. Most packages include about eight hours and cover everything from getting ready to the end of the reception. It's usually better to pay for more coverage if there's a chance you'll run over, especially if you're planning a big finale exit (overtime is normally charged at a higher rate).
5. Confirm Your Shooter(s)
Larger studios may have more than one photographer on staff, and depending on your contract, the lead one may not be the one shooting your day. Since every professional has a different style, technique and personality, you need to make sure the photographer you interview and "click" with will be the same one who works your wedding. Also, many top-notch pros include a second shooter in their packages. That way, one can take the formal photos while the other is capturing the cocktail hour. You'll also get to see two unique angles of key moments, like your first kiss as a married couple or cake cutting.
6. Check References
Online reviews are great, and that should be part of your research (see above), but once you're ready to hire someone, ask to speak to a previous client or two. Ask the couple whether the pro got the shots they wanted and if they were happy with the service, plus any other specific questions you have.
7. Sign a Contract
Once you've chosen your photographer, sign a contract that has everything — from the date of the wedding and the hours they'll cover to postproduction work and how you'll receive the final product — laid out in black and white.
Yes, yes, yes!
8. Schedule an Engagement Shoot
Once you hire a photographer, a prewedding photo shoot kills many birds with one stone: It's a great opportunity to get comfortable with your photographer and with having your picture taken; you'll have a built-in save-the-date photo; and you'll be able to give your pro feedback on what photos you liked and didn't before your wedding day.
9. Make a (Reasonable) Shot List
Don't waste time trying to get every last combo of grandparents, siblings and cousins. Stick to a few important shots, and ask your maid of honor or another member of the wedding party to help orchestrate them on the day of. Include whether you want shots in black and white or color, and don't forget to mention any particular décor items you want captured (for instance, the DIY napkin holders you got carpal tunnel syndrome from weaving). While you're sending these notes, attach a few photos of yourself that you think you look amazing in, so he'll know how you want to look on your wedding day. And include any side notes about the actual day, like your grandma has a bad hip and can't stand too long.
We've got you covered! We provide each couple with a comprehensive shot list of images we are sure to get. Additionally, we are happy to add your personal requests!
10. Be Realistic With Your Schedule
On your wedding day, everything will take longer than you think, from getting your hair done to getting dressed. And mishaps will happen (trust us!) — from misplaced vows to terrible traffic — so set a strict day-of schedule that leaves extra time to deal with them without cutting into your photography session.
11. Just Enjoy the Day
Try not to sweat the small stuff, like a relocation of your portrait shoot because of rain or your flower girl melting down during the family shots. And allow your photographer to keep you on schedule, to frame the shots and to know what will look best — remember, that's why you hired them. If you're always looking for the camera, it won't capture you quietly chatting with your new spouse or laughing with your friends. Your photographer should be the one worrying about capturing those moments — not you!
The most important advise!