When it comes to Engagement Session Photo Locations, New York City has much to offer couples who seek extraordinarily beautiful background scenery.
Whether you met in NYC, started your lives together here as a couple, or perhaps you're just passing through, Manhattan, Brooklyn, and New Jersey especially have many splendid Engagement Sessions Photo Locations to choose from.
So where does one start? How do you choose the best location for you? I suggest considering the following.
When choosing your engagement session location, think about a location that is meaningful for you both. Perhaps you met in Brooklyn. In such a case, the Iconic Brooklyn Bridge at sunrise (before the hoards of tourists take over) would make a fabulous backdrop for your photo session.  Share a love of books? The New York Public Library – Stephen A. Schwarzman Building is spectacular inside and out. It's my desire you choose a location that speaks to you as a couple and that is relevant, although, nothing wrong with choosing a location that you just adore either.
Some other considerations when choosing your engagement session location:
What would you like to wear? Would you like to be more formal? More casual? Or perhaps both?
How crowded will the location be? In which case, we may be able to work around this by choosing the most opportune time.
What season will it be? What will the weather be like? Will this affect the engagement session photos you have in mind?
With this said, let's jump into our recommendations, shall we? Here are…
The Best Engagement Photo Session Locations in NYC
MANHATTAN
Central Park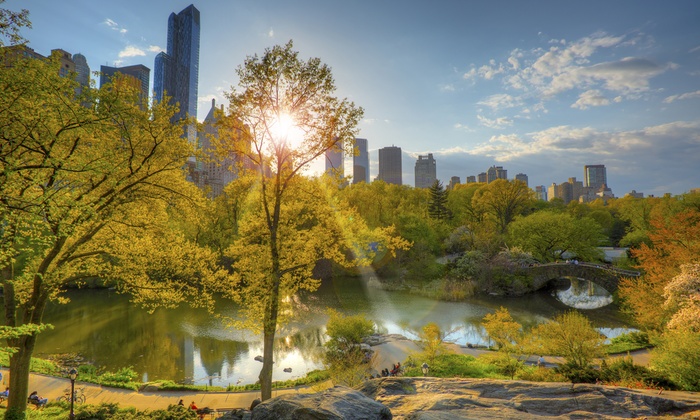 Bethesda Terrace, Manhattan 
Riverside Park
W 72nd St to 158th St, Manhattan 
Fort Tryon Park and The Cloisters
Riverside Dr. to Broadway, W 192nd St to Dyckman St., Manhattan 
Carl Schurz Park
East End Ave to the East River, From E 84th St. to E 90th St., Manhattan 
Battery Park City
Battery Park City, Manhattan 
Conservatory Garden
E 105th St. and Fifth Ave., Manhattan 
Belvedere Castle
Central Park, mid-park at 79th St., Manhattan 
Top of The Rock
Rockefeller Center, Manhattan 
Brookfield Place
Battery Park City, Manhattan 
New York Public Library
Fifth Ave., Manhattan 
Washington Square Park
Greenwich Village, Manhattan 
Teardrop Park
Battery Park City, Manhattan 
The Highline
Meatpacking District at W 16th, Manhattan 
BROOKLYN
Brooklyn Bridge, Pier 1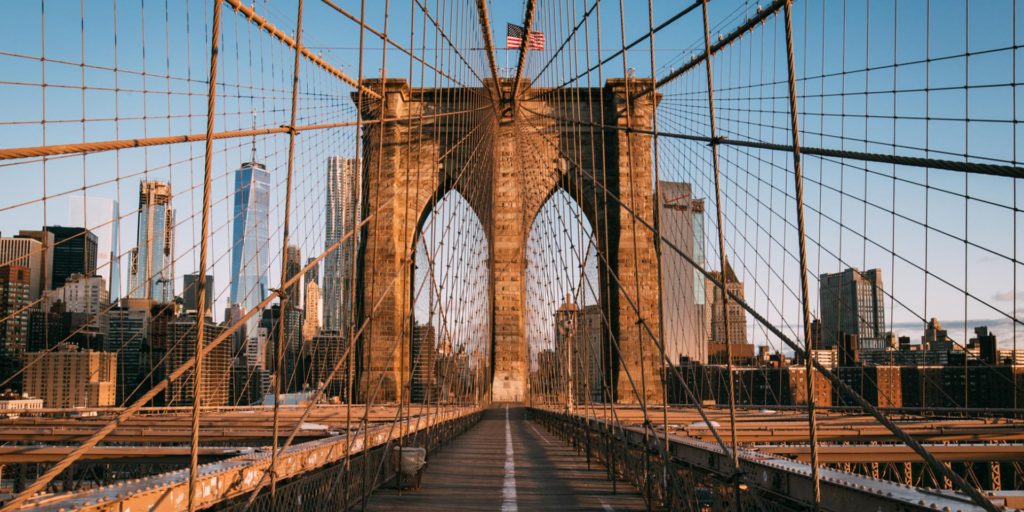 Brooklyn Bridge Park, Brooklyn
Brooklyn Bridge Park
Furman St., Brooklyn
Brooklyn Botanic Garden
Washington Ave., Brooklyn
Sunset Park
Between 41st and 44th Streets, and 5th and 7th Avenues, Brooklyn
The Boathouse
Prospect Park, Brooklyn
Brooklyn Botanic Garden
Washington Ave., Brooklyn
OTHER NEW YORK AREA LOCATION
New York Botanical Garden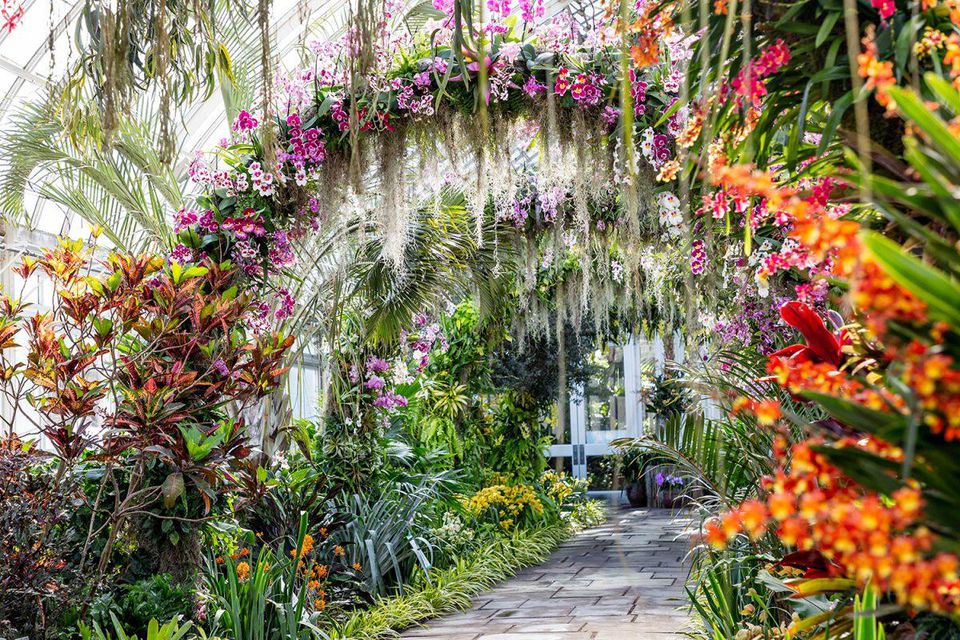 Southern Boulevard, Bronx
Liberty State Park
Jersey City, New Jersey
Okeha Castle
Huntington, New York
Old Westbury Gardens
Westbury, New York
Chinese Scholars Garden: Snug Harbor
Staten Island, New York