I recently photographed a local wedding for a couple who planned the entirety of their wedding from another country. They found me on The Knot.com. She didn't ask for referrals for other vendors, so I was pleasantly surprised when I ended up working with some of the top vendors in each category in the area for her wedding — most all of them my friends who I have worked with many times before. I was so impressed that she was able to plan her wedding from afar and amass such a stellar team of vendors, that I decided to pick her brain, as well as the brains of other past brides to find out how they found the vendors they ended up loving to work with.
I've never planned a wedding myself, but it's got to be incredibly challenging on a multitude of levels. I can imagine being completely unfamiliar with the wedding industry and knowing that there are thirty options for florists, twenty options for wedding planners, fifty options for DJs, and hundreds of options in 10 other categories that I need to fill, and being completely overwhelmed. Top that off with my desire to pick the PERFECT choice in every category, and I would be a soon-to-be bride that you would find in a puddle on the floor, unable to function. When you are doing research to hire a service provider you have never hired before for something as important as your wedding, how do you know who you can trust?
Here are some tips from some of my past brides who have been there:
1 — Meet with them.
Obviously make sure you are drawn to their website and portfolio online. But don't just stop there. If you have the opportunity to meet with vendors, do so. It is so important to find out if you "click." If you can't meet in person, chat over Facetime or at the very least on the phone. You can learn so much more from a conversation with a vendor than you can online.
2 — Ask everyone you know for good referrals.
If you know someone whose word you can trust, who has worked with them before, that goes a long way in building your confidence in them. But don't assume that just because your friend worked with a certain vendor that they had a good experience. Make sure to talk with them to find out what their experience was like.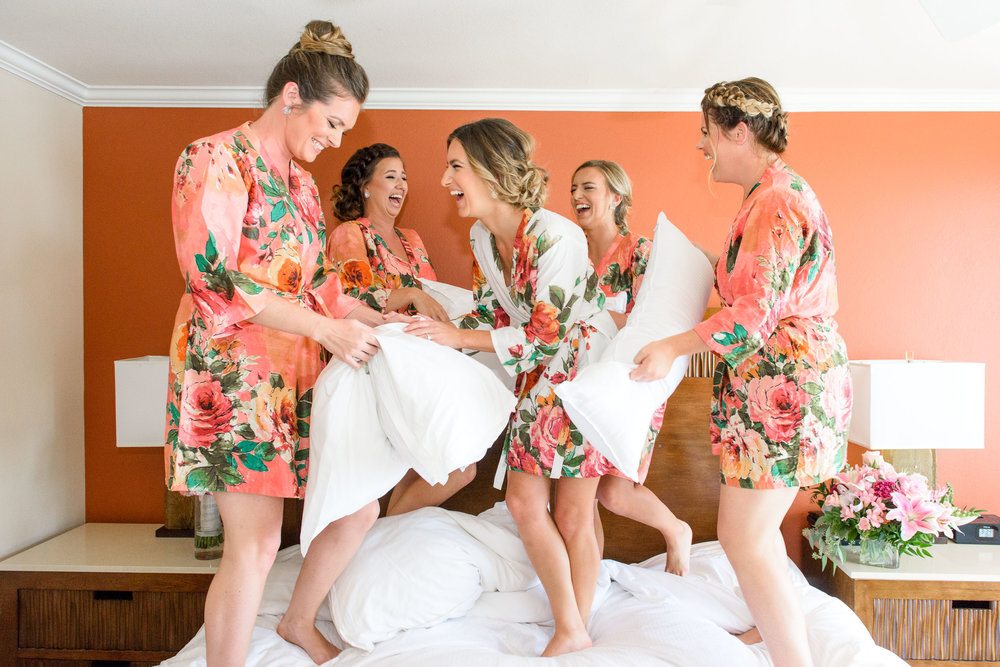 3 — Make sure someone is up close to research.
If you are planning from afar, it's great if you can have someone on the ground locally to screen your top choices from your online research through in-person meetings. If you don't have a relative or friend available to do this, hire a planner to help. It is especially important to do this in the case of picking a wedding location. Photos can be deceiving. On a venue's website, you won't see what's next door, what the parking situation is, if there is a cow farm down the road that smells, etc.
4 — If you hire one vendor who is well-established in the area and you trust them, ask for their recommendations.
A good wedding planner is especially well-suited to help you find a stellar vendor team because they will spend time getting to know you, your budget and your wishes and can match you with vendors who have a proven track record working with her. Plus if you use recommendations from planners or a vendor, it's more likely that your team will work well together and everything will go much smoother.
5 — Look at websites like weddingwire.com and theknot.com to find online reviews.
Look at the vendors who not only have the highest reviews, but the ones who have the most reviews. Although you don't know the people who are leaving the reviews, it's easy to trust the work of someone who has received 70+ 5-star reviews. That's a proven track-record.
Wow — this is great insight! I want to thank my amazing clients who helped me out with this!